Board Succession Planning and Recruitment
Sep 10, 2021
Succession Planning is a means of ensuring
continued effective board performance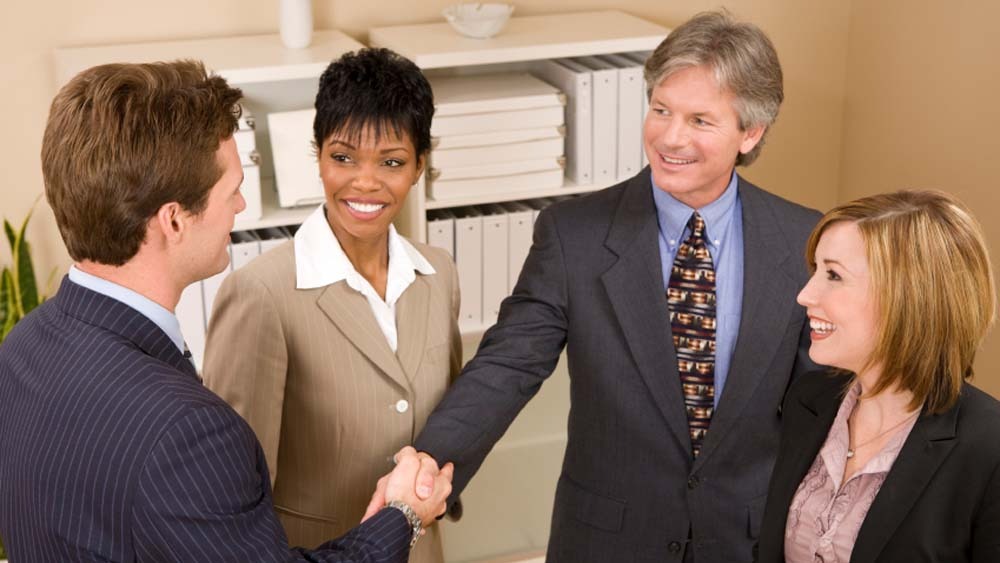 Succession planning and Recruitment
Board succession planning is a means for an organisation to ensure its continued effective performance through leadership continuity. Succession planning is becoming increasingly important because it is no longer standard practice for directors to be appointed for a three year term with an expectation of re-election for a further three years, and the possibility of a total of nine years. In many countries directors must stand for election every year. Directors should expect that they will be replaced when circumstances change or their original contribution has been achieved.
Appointing directors who are able to make a positive contribution is one of the key elements of board effectiveness. Directors will be more likely to make good decisions and maximise the opportunities for the company's success in the longer term if the right skill sets are present in the boardroom. This includes the appropriate range and balance of skills, experience, knowledge and independence. Non-executive directors should possess critical skills of value to the board and relevant to the challenges facing the company.
Given the importance of committees in many companies' decision-making structures, it will be important to recruit non-executives with the necessary technical skills and knowledge relating to the committees' subject matter, as well as the potential to assume the role of committee chairman.
Boards often delegate responsibility for succession planning to a nomination committee, charged with developing a formal, rigorous and transparent procedure for maintaining the effectiveness of the board with the necessary experience, skills and backgrounds, as well as diversity of age, gender and ethnicity. The committee should be chaired by a non-executive director and appointments should be made on merit after assessing candidates by means of objective criteria.
For an organisation to plan for the replacement of key managers and directors from within, potential candidates must first be identified and prepared to take on those roles.
When recruiting new directors it is important to be clear what competencies, skills and experiences are needed on the board and which ones, if any, are missing. To assist in clarifying this information the board should ensure that there is an up-to-date director competency matrix. The process of developing the matrix should describe the competencies, skills, and experiences of the current directors and the key ones required for new directors.
Developing a competency matrix
The key steps in the competency matrix development process are likely to be as follows:
Assess what competencies the board needs given the challenges faced by the business and taking into account the strengths and weaknesses of the executive team. The roles and responsibilities of board and management are different but the capabilities of each need to be complementary. Consideration should also be given to weighting particular competencies.
Assess what competencies each existing director possesses. This is done by asking current board members to self assess themselves and their colleagues relative to the matrix. Those self assessments should be reviewed by, for example, the board chair or the nominating committee as some directors tend to be excessively modest while others overestimate themselves.
Evaluate the extent of any competency gaps resulting from a comparison between steps 1 and 2.
Define a 'recruitment specification' for the competencies a new director would need to bring to the board to fill defined competency gaps.
This allows potential internal candidates to be "groomed," trained, and mentored for the possibility of filling the leadership positions.
Once the potential directors have been identified, a plan for each of them should be developed. Each potential director should be assigned a mentor; this mentor could be the person whom they might replace.
Selecting non-executive and external candidates
For non-executive directors and external candidates for senior management roles the same approach should be taken to developing a recruitment specification. This will guide formal searches and form the basis for nomination committees to evaluate candidates. They must then conduct due diligence and closely scrutinise whether individual candidates possess the requisite skill set and qualities to serve on the board.
Train to become an excellent company director
What to do next
If you would like to know more about how we can support your personal development as a director, facilitate an away day or corporate retreat, or assist with your board's corporate governance, contact us or call +44 (0) 7970 891 343.