Director Training and Development
Sep 10, 2021
All directors need training - at induction and a programme of Continuing Professional Development (CPD)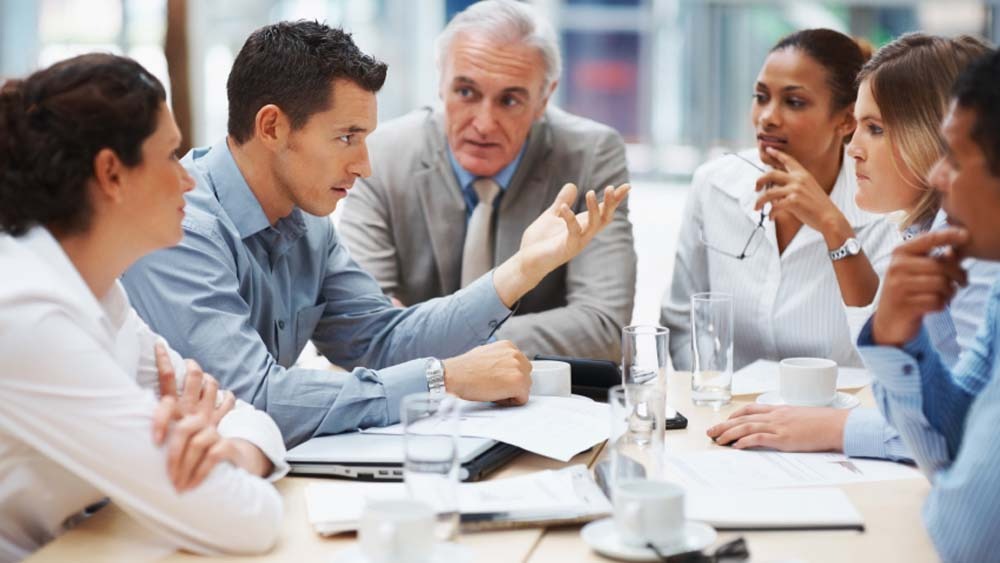 Why do company directors need training?
Company boards of directors provide the leadership and accountability that determine the success of the company or organisation.
Professionalism in the boardroom plays a key part in the prosperity of any organisation.
Directors and boards sit at the top of an organisation and are responsible for leadership and corporate governance.
They have the maximum leverage for change – you provide the leadership and role models for the rest of the organisation. You are under the greatest pressure, and are more likely to suffer from stress and an out of balance work/home life.
Do all your directors fully understand their role – and match up to best practice?
Training and development of individual directors and the board as a whole is an important investment for any organisation that intends to operate at its greatest effectiveness.
Board and director development programmes often involve a combination of consultancy advice, executive coaching and facilitated board retreats.
Appointment of an individual coach/consultant who can both design and manage a board development and training programme, and provide individual confidential director coaching will enable progress to be integrated for the greater benefit of the team.
Each programme is specifically designed for an individual client, in conjunction with the chairman and chief executive. The following is an indication of activities that could be involved.
Introductory briefing meeting
Review of board processes and behaviours
360° feedback survey
Individual director profiling to review board balance and completeness and to identify individual strengths and roles
Feedback workshop to report and discuss findings and to agree goals and success measures
Individual director feedback consultations
Facilitated board strategy retreat
Training workshops and/or training sessions during board meetings
Individual director coaching and telephone support
What should training for directors cover?
Here is a selection of matters that are commonly addressed in director development programmes for directors and boards: -
Essential differences between direction, management and ownership
Balance of responsibility between being a director and an executive
The role and responsibilities of non-executive directors (NEDs)
Setting vision, mission and values – and why they are so important
The role of personality in team building
Good governance processes and practices
Achieving board effectiveness
Agreeing and setting performance measures
Tools for the boardroom to increase effectiveness
Boardroom behaviours – good and bad
Effective board meetings
Relationships with stakeholders
Corporate social responsibility
Frameworks for decision making
Negotiation skills
Communication skills
Presentation skills
Talent management and grooming of future board members
Courses for Directors
Institute of Directors
The IoD Certificate in Company Direction, Level 9 (SCQF) qualification provides the core knowledge and awareness needed to function effectively as a director.
The programme covers the key areas of governance, finance, strategy and leadership providing you with a foundation in effective directorship:
An in-depth view of the role, responsibilities and legal duties of a director
An understanding of the characteristics of an effective board
Sound knowledge of financial terms and concepts
The issues and processes associated with formulating strategic business plans and achieving strategic leadership
The IoD also runs individual specialist courses for directors.
NEDonBoard
The Effective NED on Boards is a specialised course dedicated to business leaders on track to become a non-executive director or committee chairperson.
The course provides insight to secure, prepare and meet the challenge of your board meetings. Split into three sessions, the course covers:
What are your duties and liabilities as a non-executive director and board member?
What should you know when it comes to D&O insurance?
Boardroom considerations, including succession planning and risk.
How do you run a board effectively and in practice?


NEDonBoard also runs other one-day courses.
The Global Governance Academy
The Global Governance Academy is a training portal for directors, providing distance learning for director development.
We recognise that for a busy executive like you it can be difficult to set aside extensive special study times. And it can be counter productive to try to absorb too much information all at once.
That's why our products have been designed in chunks of no more than 20 minutes. And with audio, visual and print components, they appeal to to all learning styles.
Foundation Programme: a six-month weekly programme comprising an email and audio lesson.
The Essential Directorship Masterclass: more than 40 video modules covering the skills, attitudes and knowledge required to provide you with the comprehensive foundation needed to become a successful and effective director. It is supplemented by additional, videos, webinars and interviews covering the latest developments.
CPD for Governance Professionals: An ongoing programme providing a monthly 48-page easy to read CPD Guide to an essential skill. Over the years you build a complete reference library - just pick the relevant guide and revise the key points. Also supplemented by additional, videos, webinars and interviews covering the latest developments.
The Global Governance Academy also runs in-house programmes and public courses internationally.
Proven processes for improving the performance of boards of directors
The UK Corporate Governance Code, the Higgs Report and the Institute of Directors publication Standards for the Board provide benchmark standards for both the operation of boards and the behaviour of individual directors. They are an excellent basis for director coaching or mentoring and are used in our board performance evaluation and director appraisals.
Check out your behaviours against this checklist: -
We define and review the role and responsibilities of each individual director and how these contribute to the effectiveness of the board.
Board members are effectively briefed in time to prepare for meetings.
We regularly review the quality of the board's decisions, advice and its actions.
The company's organisation structure and capability is appropriate for implementing its chosen strategies.
Company objectives are consistent with the mission, values and needs of stakeholders, and form the basis of company strategy.
The vision and mission are championed by the entire board throughout the organisation.
The vision and mission are monitored and reviewed regularly.
Company objectives are Specific, Measurable, Achievable, Realistic and Time-bound.
The board regularly reviews the company's Strengths, Weaknesses, Opportunities and Threats.
The organisation's culture encourages continuous change and questioning of convention.
The board clearly delegates authority to management and regularly reviews management's effectiveness.
All staff, including me, receive a personal development review at least annually.
What to do next
If you would like to know more about how we can support your personal development as a director, facilitate an away day or corporate retreat, or assist with your board's corporate governance, contact us or call +44 (0) 7970 891 343.