Effective Company Directors and Boards
Sep 10, 2021
Effective company directors and boards are key to the long term success of an organisation.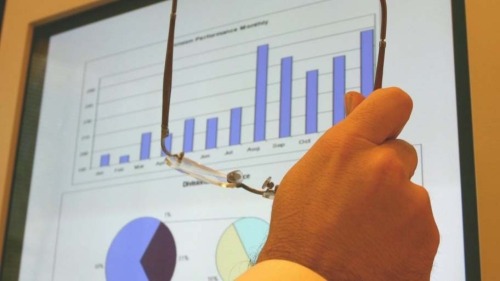 How effective is your board?
Are all your board meetings efficient, effective and strategic? Do all your directors fully understand their role – and match up to best practice?
When did you last review the processes, behaviours and skill sets of your company directors and board against international standards?
Company boards of directors provide the leadership and accountability that determine the success of a company or organisation. Their effectiveness is crucial – and yet many boards lack effective processes.
Directors and boards have the maximum leverage for change – you provide the leadership and role models for the rest of the organization. You are under the greatest pressure, and are more likely to suffer from stress and an out of balance work/home life.
A structured review is the first step
The application of simple standards at board level can radically improve performance.
Training and development of individual company directors and the board as a whole is an important investment for any organisation that intends to operate at its greatest effectiveness.
A framework of clearly established standards of good practice enables all directors, including non-executive directors, to be appraised and supported with the professional development necessary to ensure optimum performance.
Company directors and boards are appointed to act on behalf of the shareholders to look after the affairs of the organisation and run the day to day business. Directors and boards are in a position of trust. Their key purpose is to ensure the company's prosperity and success by collectively directing the company's affairs, whilst meeting the appropriate interests of its shareholders and stakeholders.
In addition to business and financial issues, boards of directors must deal with challenges and issues relating to corporate governance, corporate social responsibility and corporate ethics.
Board meetings enable directors to discharge their responsibility to control the company's overall situation, strategy and policy, and to monitor the exercise of delegated authority; also for individual directors to report on their particular areas of responsibility.
Experienced and structured help using external benchmarks
Every organisation has the potential to achieve more.
The late Sir John Harvey Jones, a great British observer of business, reported that when he asked managers and directors how effective they thought their staff and organisation were operating, the reply was generally about 40% of potential!
Research into companies that have entered quality excellence competitions shows that they achieve double the growth and double the profit of companies that don't. Just focusing on excellence and benchmarking performance has magical results!

Brefi Group has combined its considerable international experience and in-depth knowledge of management development with the IoD's definitive standards described in their publication Standards for the Board to offer a comprehensive selection of services designed to support directors and boards who wish to become more effective.
These include: -
What to do next
If you would like to know more about how we can support your personal development as a director, facilitate an away day or corporate retreat, or assist with your board's corporate governance, contact us or call +44 (0) 7970 891 343.