International Coaching Qualifications
Sep 08, 2021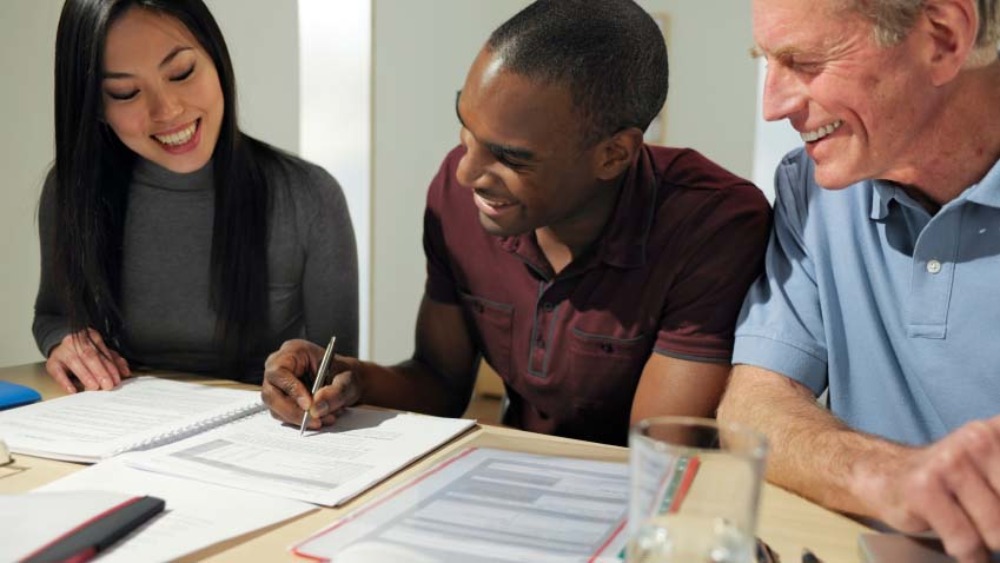 Don't settle for a piece of paper from a training company -
get an international accreditation
Coaching training programmes
Brefi Group's coach training programs recognise the core competencies of the International Association of Coaching and the International Coach Federation.
Coach training programs in Africa, Middle East, India and South East Asia.
The Coach Certification Program recognises the IAC Coaching Masteries™ and the coaching core competencies of the International Coach Federation (ICF).
Candidates following Brefi Group's programs are specifically prepared for accreditation by the IAC because we believe that it is the most suitable initial professional qualification for coaches who wish to achieve an internationally recognised standard.
However, the program is also designed to fulfil the minimum 60 hours of coach specific training required by the ICF for those who wish to progress to Associate Certified Coach (ACC), which requires 100 hours of coaching experience, including at least eight clients, and documented 10 hours of work with a qualified mentor coach. Further progress to Professional (PCC) and Master Certified Coach (MCC) status requires 750 and 2,500 coaching experience hours respectively.
Reflections of a Corporate Coach
Reflections of a Corporate Coach, a personal collection of anecdotes and observations from Richard Winfield's 30-year career, provides an insight into personal development and positive thinking, and is a practical demonstration of the power of storytelling in corporate life.
Available as two Kindle books or a single paperback volume, it is the first collection of editorials inspired by the many people Richard Winfield has met, the events he has lived through and ideas that he has encountered since the launch of the CorporateCoach newsletter in 2001.
Stories from a Corporate Coach
Every speaker, trainer and coach needs a fund of stories.
Stories from a Corporate Coach is a collection of 100 stories and more than 100 inspiring quotations designed to be used in a teaching context.
They have been collected by the author, Richard Winfield, during his career as a consultant, coach and trainer. He has made them short so you can easily adopt them and drop them into a talk or a coaching session; and has deliberately not explained their meaning.
International Association of Coaching®
The IAC certification process requires accomplished skill, and a thorough comprehension of that skill. Although no one particular coach training method is required, it?s essential that knowledge and application of these skill sets are mastered.
The first part of the certification process is an online test that evaluates your knowledge and awareness of the proficiencies, legal, and ethical standards. The second part involves the submission of recorded coaching sessions, where you demonstrate the practical application. The certifying board will evaluate how well you apply the standards in your recorded coaching sessions.
What are The IAC Coaching Masteries™?
Establishing and maintaining a relationship of trust
Ensuring a safe space and supportive relationship for personal growth, discovery and transformation.
Perceiving, affirming and expanding the client?s potential
The coach recognises and helps the client to acknowledge and appreciate his or her strengths and potential.
Engaged listening
Give full attention to the words, nuances, and the unspoken meaning of the client's communication and is more deeply aware of the client by listening beyond what the client is able to articulate.
Processing in the present
The coach is attentive to the client, processing information at the level of the mind, body, heart and/or spirit, as appropriate. The coach expands the client's awareness of how to experience thoughts and issues on these various levels, when and as appropriate.
Expressing
Expressing is the manner in which the coach communicates commitment, direction, intent, and ideas.
Clarifying
Reduce/eliminate confusion or uncertainty; increase understanding and the confidence of the client.
Helping the client set and keep clear intentions
Keeps the client focused and working towards intended goals
Inviting possibility
Creating an environment that allows ideas, options and opportunities to emerge.
Helping the client create and use supportive systems and structures
Helping the client identify and build the relationships, tools, systems and structures he or she needs to advance and sustain progress.
© 2007 International Association of Coaching. All use, reproduction, distribution and modification of these materials is subject to the terms and conditions of the license available at www.certifiedcoach.org.
International Coach Federation
The ICF Associate Certified Coach (ACC) credential is for the practiced coach. It requires completion of a set amount of coach-specific training; a minimum of 100 coaching experience hours; and at least eight clients, among other requirements.
Those applying for the ACC credential, by submitting a portfolio application, are required to document 10 hours of work with a qualified mentor coach.
There is an expectation that all ICF Credentialed coaches will continue their education and build on their level of experience. The resulting growth in competency and professionalism will be evidenced by their journey to the MCC credential.
What are the ICF Coaching Core Competencies?
The following eleven core coaching competencies were developed to support greater understanding about the skills and approaches used within today's coaching profession as defined by the ICF. They will also support you in calibrating the level of alignment between the coach-specific training expected and the training you have experienced.
Setting the Foundation
Meeting ethical guidelines and professional standards
Understanding of coaching ethics and standards and ability to apply them appropriately in all coaching situations
Establishing the coaching agreement
Ability to understand what is required in the specific coaching interaction and to come to agreement with the prospective and new client about the coaching process and relationship
Co-creating the relationship
Establishing trust and intimacy with the client
Ability to create a safe, supportive environment that produces ongoing mutual respect and trust
Coaching presence
Ability to be fully conscious and create spontaneous relationship with the client, employing a style that is open, flexible and confident
Communicating effectively
Active listening
Ability to focus completely on what the client is saying and is not saying, to understand the meaning of what is said in the context of the client's desires, and to support client self-expression
Powerful questioning
Ability to ask questions that reveal the information needed for maximum benefit to the coaching relationship and the client
Direct communication
Ability to communicate effectively during coaching sessions, and to use language that has the greatest positive impact on the client
Facilitating learning and results
Creating awareness
Ability to integrate and accurately evaluate multiple sources of information, and to make interpretations that help the client to gain awareness and thereby achieve agreed-upon results
Designing actions
Ability to create with the client opportunities for ongoing learning, during coaching and in work/life situations, and for taking new actions that will most effectively lead to agreed-upon coaching results
Planning and goal setting
Ability to develop and maintain an effective coaching plan with the client
Managing progress and accountability
Ability to hold attention on what is important for the client, and to leave responsibility with the client to take action.
© 2008 International Coach Federation

What to do next
If you would like to know more about how we can support your personal development as a director, facilitate an away day or corporate retreat, or assist with your board's corporate governance, contact us or call +44 (0) 7970 891 343.