The NLP Communication Model
Sep 17, 2021
"NLP is the study of the structure of subjective experience."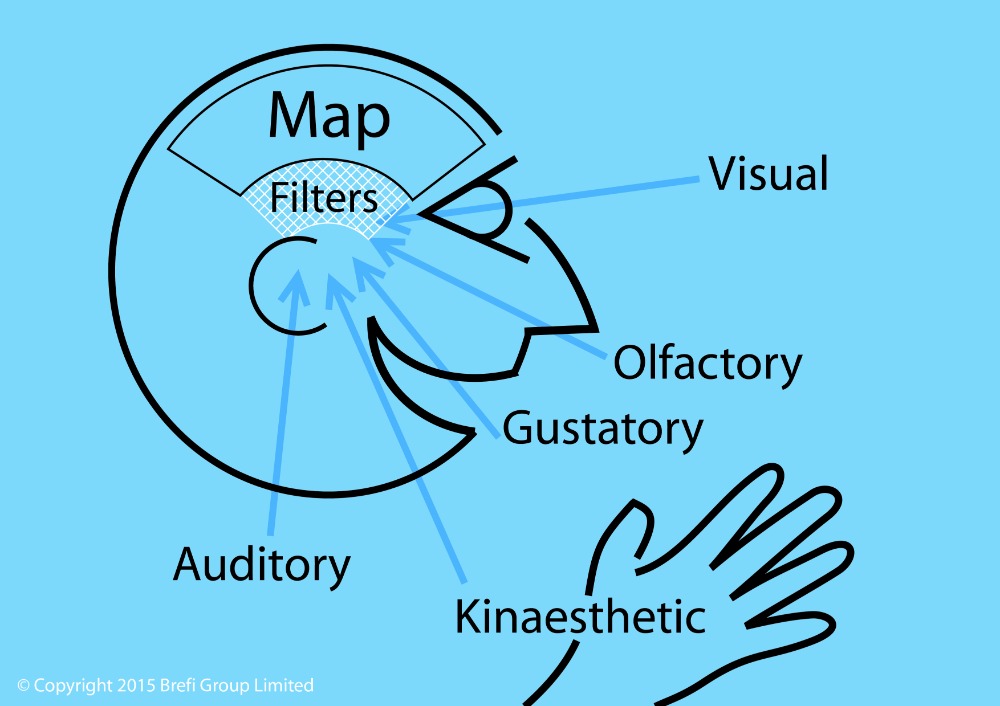 By discovering how we structure our memories, our imagination and our thoughts, we can find out how we are making our life exactly what they are.
Every second of our lives, millions of bits of information are streaming through our five senses into our minds. We cannot truly know the world as it is, not only because our conscious awareness is limited, but because our experience is filtered consciously and unconsciously according to our beliefs, values and states.
All experience is received and recreated through our five senses.
We represent the world using the visual (images), auditory (sounds), kinaesthetic (touch and internal feelings), gustatory (tastes) and olfactory (smells) senses. Our thinking consists of recalled images, sounds, and feelings and, usually to a lesser extent, tastes and smells. The entirety of our experiences has been recreated through these senses in our memories and governs our capabilities and beliefs.
As it is received, information is filtered by deletion, distortion or generalisation, interpreted in terms of our beliefs and values, and then filed in our unique map of the world.
When needed, this information is then accessed from the map to give us an internal representation of the experience, which then affects our internal state (how we feel). This in turn affects our external state (physiology, breathing, movement, body language etc.), which in turn affects our behaviour.
Senses received – external representation
V
Filtered – delete, distort, generalise
V
Interpreted – beliefs and values
V
Filed in current map
V
Accessed from the map – internal representation
V
State/physiology
V
Behaviour