What is Corporate Governance?
Sep 10, 2021
Corporate governance is about what the board of a company does and how it sets the values of the company. It is to be distinguished from the day to day operational management of the company by full-time executives.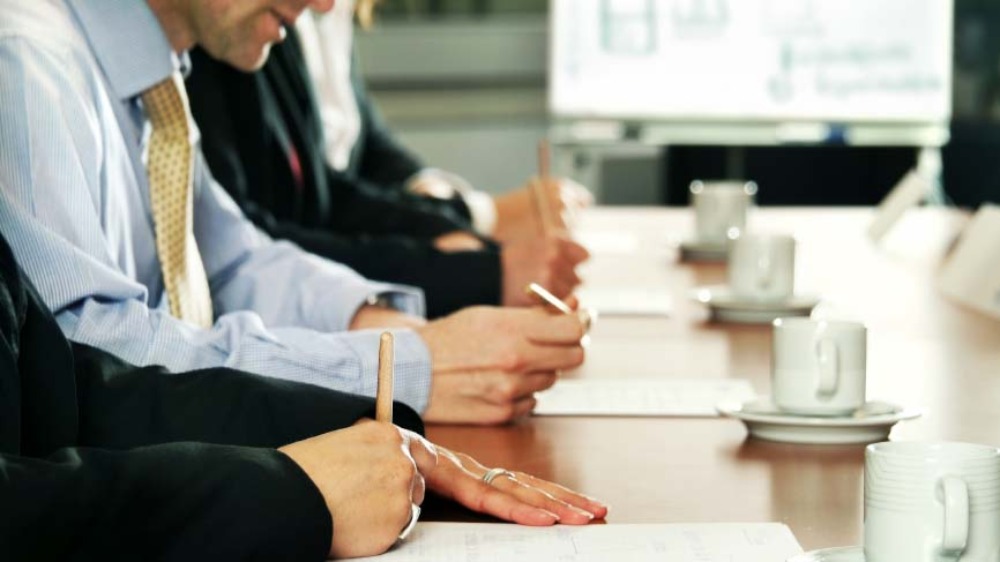 Good governance is not just about compliance with formal rules and regulations. It is about establishing internal processes and attitudes that add values, enhance the reputation of a business, make it more attractive to external investors and lenders and ensure its long term success.
Corporate governance and compliance practices have undergone enormous change in a relatively short time and best practices are continually developing. The level of scrutiny of a board's monitoring – or failure to monitor – a corporation's ethics and compliance activities has increased dramatically. The challenge for boards, executive officers, and ethics and compliance officers is to view the increased scrutiny and enhanced standards not merely as a host of new legal requirements but as an opportunity to review and enhance their corporate governance and ethics and compliance practices and set a true tone from the top.
Definitions of corporate governance
According to the OECD:
"Corporate governance is the system by which business corporations are directed and controlled. The corporate governance structure specifies the distribution of rights and responsibilities among different participants in the corporations such as the board, managers, shareholders and other stakeholders, and spells out the rules and procedures for making decisions on corporate affairs."
The UK Corporate Governance Code defines it as follows:
"Corporate Governance is the system by which companies are directed and controlled. The boards of directors are responsible for the governance of their companies. The shareholders' role in governance is to appoint the directors and auditors and to satisfy themselves that an appropriate governance structure is in place. The responsibilities of the board include setting the company's strategic aims, providing the leadership to put them into effect, supervising the management of the business and reporting to shareholders on their stewardship. The board's actions are subject to laws, regulations and the shareholders in general meeting."
The King IV report in South Africa explains good governance as:
"The exercise of ethical and effective leadership by the governing body towards the achievement of the following governance outcomes:
Ethical culture
Good performance• Effective control
Legitimacy
The use of "corporate" in the term "corporate governance" is used to differentiate it from other forms of governance, for example national or political governance. "Corporate" refers to organisations that are incorporated to form legal entities separate from their founders and therefore applies to all forms of incorporation whether as company, voluntary association, retirement fund, trust, legislated entity or others.
According to the UK Financial Reporting Council, one of the key roles for the board is to establish the culture, values and ethics of the company. It is important that the board sets the correct tone form the top; the directors should lead by example and ensure that good standards of behaviour permeate throughout all levels of the organisation.
According to the OECD, a corporate governance framework should consist of three main elements:
A set of relationships between a company's management, its board, its shareholders and other stakeholders
A structure through which the objectives of the company are set and the means of attaining those objectives and monitoring performance are determined
Proper incentives for the board and management to pursue objectives that are in the interests of the company and its shareholders.


Comply or explain
The 'comply or explain' approach has been in operation since the Cadbury Report in 1992. Some national codes also use 'comply and explain', or "apply and explain".
The purpose is to let the market decide whether a set of standards is applicable for individual companies. It rejects the view that one size fits all but requires disclosure of explanations to market investors so that they can decide whether to accept the explanations, hence creating a market sanction rather than a legal one.
Corporate Governance Publications
Companies Act 2006
Sections 172 and 174 of the UK Companies Act 2006 are essential reading for directors. Download and read your copy.
Corporate Governance Code - 2018
The UK Corporate Governance Code applies to to all companies with a premium listing on the London Stock Exchange.
Read about the UK Corporate Governance Code.
The Wates Corporate Governance Principles for Large Private Companies
The Wates Principles are specifically designed to provide a corporate governance framework for large private companies, that are not homogenous and are established under a variety of differing ownership and legal structures, including family businesses, private equity-owned businesses, sole-owners and subsidiaries.
They also meet the reporting requirements for companies that have more than 2,00 employees and/or a turnover of more than £200 million and a balance sheet of more than £2 billion.
The QCA Corporate Governance Code
The Quoted Companies Alliance Code has been adapted for use by privately owned companies who wish to adopt good governance practices so as to build trust with stakeholders. It is particularly useful for companies that see an IPO as part of their future.
Co-operative Corporate Governance Code
Whilst some principles of good governance are the same as other organisations, other principles are unique to co-operatives. The Co-operative Corporate Governance Code applies the elements that apply to most organisations, whilst also ensuring that the code acknowledges the co-operative difference.
The UK Stewardship code 2020
Stewardship is the responsible allocation, management and oversight of capital to create long-term value for clients and beneficiaries leading to sustainable benefits for the economy, the environment and society. The UK Stewardship Code 2020 sets high stewardship standards for asset owners and asset managers, and for service providers that support them.
The Companies (Miscellaneous Reporting) Regulations 2018
These regulations determine the reporting requirements that apply to various categories of company, and, as such, determine which corporate governance code, if any, specific boards should adopt.
The King Reports - South Africa
The King Committee on Corporate Governance has been a leader in corporate governance thinking since 1994.
The King IV™ Report, effective November 2016, broke new ground by offering an integrated approach to corporate governance encompassing the economic, social and environmental spheres as well. It is intended to help organisations move beyond a compliance mind-set to describing how implemented practices advance progress towards giving effect to each principle – the application of which is assumed due to it being basic to good governance. "Apply or explain" becomes "apply and explain".
How to Set Up Effective Climate Governance on Corporate Boards
Investors, regulators and other stakeholders are challenging companies to demonstrate an integrated, strategic approach to addressing climate-change risks and opportunities. The governance principles in this report are designed to increase directors' climate awareness, embed climate considerations into board structures and processes and improve navigation of the risks and opportunities that climate change poses to business.
Why corporate governance matters
Good governance can be seen in the quality of decisions; effective decision making is based on hard information from robust systems and processes that are used effectively by leaders in a culture that supports challenge and scrutiny. Good governance helps mitigate or reduce risk and avoid scandals, fraud, and criminal liability of the company.
If companies are well governed, they will usually outperform other companies and will be able to attract investors whose support can help to finance further growth. Effective corporate governance attracts higher levels of investment. A survey by the International Finance Corporation, part of the World Bank, found that governance is an important factor in making investment decisions in emerging markets. In fact, investors will pay a premium for firms in emerging markets that can demonstrate better governance.
It is now accepted that sound governance results in better performing companies that deliver total economic value within its broader meaning and corporate governance is now established in many countries across the world.
What to do next
If you would like to know more about how we can support your personal development as a director, facilitate an away day or corporate retreat, or assist with your board's corporate governance, contact us or call +44 (0) 7970 891 343.